Your Birmingham corporate video service
Advertising your business is the most effective way to get in front of new clients. Sending an email, or a wall of text is not the most effective way to get your message across. Studies have shown that potential clients are up to 27 times more likely to click a video than an ad banner. Based just outside the Nations second city, you can invest in corporate video services that truly understand what it is like to be a West Midlands based business!
Corporate video production in Birmingham and surrounding areas offers a more unique experience that will bring out the personality your business wants to convey. Corporate video production is more than putting your existing content into a video format, it is the most digestible way to learn. Corporate video doesn't have to be diluted and smoothed out, it can be fun, exciting, and show exactly who you are as a company.
What are the different corporate video services available?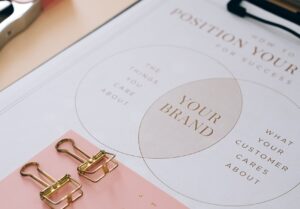 Who are you as a brand? What does your brand offer that is different to your competitors? Don't just tell your customers, show them! Using a corporate video production company to enhance who you are as a brand, will show your customers a higher level of professionalism.
About us and culture videos
Your brand is one important part of who you are, but an about us or a culture video can really exhibit why you do what you do. What is important to you as a company? What kind of company do you want to be? Corporate video is about you, and the culture you foster.
How to and educational videos
One of the greatest, and most subtle, ways to sell your services, is to create a library of educational corporate videos. How to videos offer the most value as the content is made for potential clients. You aren't asking for their business; you are showing them how you go above and beyond.
Social media advertising is a cost-effective way to reach thousands of new people. The days of posting pictures has gone; short videos are used to catch the eye and keep the viewer engaged. All you need is a bank of high-quality shots, and you can mix them up to create something new each time.
From £350 for your bank of videos, then £50 per re-edit.
You have the branding, now you need to showcase your products.
Physical products should be shown in their best light. As the human eye is drawn to movement, your products need to grab that attention.
Event videography and photography
Visiting a trade show or exhibition? You can document your day and use the footage to reach even more people. Holding an annual team building exercise? Why not film it so you can use it as proof that you appreciate your staff beyond the normal duty.
Case study and testimonial
The most powerful marketing tool is the recommendation of others. A lot of companies post a short blurb of text at the end of their website, so no one sees it. A corporate video of your reviews shows your potential customer how proud you are of the work you are doing.
Looking to do something a little different? Video documentaries are a unique way to show off what you do. Construction companies use timelapse videos to show the progress of a building, and these types of videos are popular. There is an almost endless list of ways to document what you do, in a way that engages customers.
Contact for a quote.
My portfolio and experience includes working with a wide range of independent businesses and large corporations across lots of different industries, covering products, services and social.
We are excited to work on many more projects to add to our portfolio with companies and brands across wider industries.
Take a look at our Commercial Videos and if you like what you see, I'm sure we'll make a great team!