Capturing the fun, the fabulous & the lovey-dovey!
Creating wedding films that tell your story, in your words and helping adventurous couples like you ditch the norm and add a bit of spice to your wedding.
Oh, hey there, gorgeous.
I'm Sarah, your fun, energetic, wedding-obsessed videographer.
I'm here to capture your unique love story, your vibrant personalities, and adventurous spirit.
On the day, I work with couples like you, to create a fun and upbeat atmosphere. When you receive your films, they strike a balance between colorful and vibrant accompanied by those essential romantic, lovey-dovey parts.
By the end, babe, you'll have laughed and cried.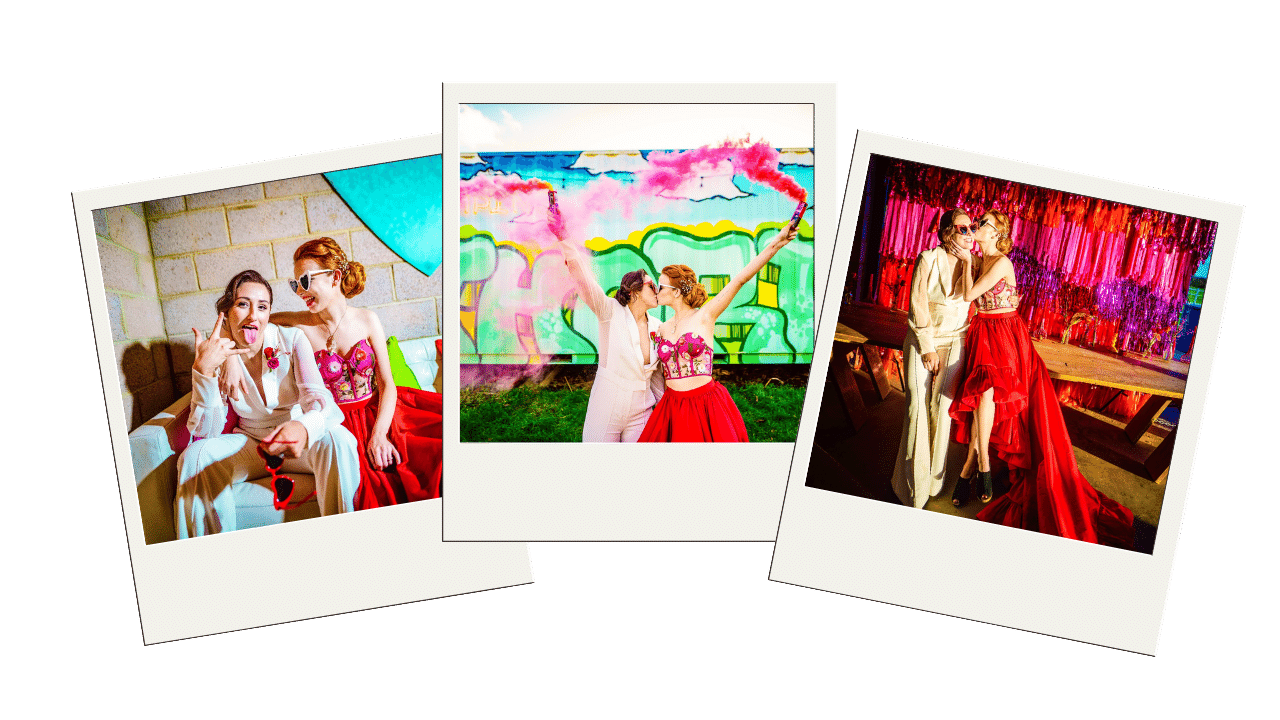 It's  all  about  you honey!
Hun, it doesn't matter what anyone else says; it's time to create a unique wedding story that reflects you and your partner – and all the crazy-ness in-between.
If you're not afraid to do things a little differently, I would love to help you create a wedding that is truly one-of-a-kind.
So, are you ready to create the wedding story of the year??
I capture the most fun and fabulous weddings in the West Midlands, covering Warwickshire, Worcestershire and the Cotswolds.
Take a peek at my wedding packages!
Tom & Laura
We have watched our video so many times together and with all our family, and I cry every time! I can't thank you enough for what you have done. It's absolutely amazing and the way you captured our day is just unreal.
Thank you so much, Sarah
Got a question? Get in touch!
Check out my blog for the latest wedding trends, tips and advice, for creating the most epic friggin' wedding of the Year, which will leave your guests wondering how they'll ever attend such a kick-ass wedding again!
Meet the person behind the brand with our exclusive 'Intro to Me' video offer! Excited to launch our exclusive 'intro to me' video offer, a limited-time opportunity for you to stand out from the crowd, elevate your brand presence and connect with your audience on a...