Frequently Asked Questions
Do you charge for travel?
I love going to new places so just tell me where to go and I'll be there. There may be a fee depending on where your location is. These details will all be covered in your booking discovery call.
Can you film both of us getting ready?
Absolutely! If you are in the same venue then it's easy peasy. I love these moments and the shots look totally epic in your film and add a feeling of anticipation.
If you're getting ready at different locations then filming you both will depend on the distance but this detail will all be covered in your discovery call but we will arrange timings closer to the wedding so we're on the same page.
How will you know where to be and when?
We will work on timing much closer to the wedding, roughly 6-8 weeks before when you are clearer in your head what you want to happen and when. We will build up a timeline and factor in timings for things like 'first looks' with bridal parties and parents or getting into that beaut of a car that's picking you up. Please bear in mind if timings are wrong or if timings don't run to plan, I may miss some action. There is an option to hire an assistant videographer for a fee to cover more footage of your day.
Can we choose the music?
Unfortunately, without a copyright license, which can cost thousands, means I can't use any commercial music as it would be illegal.
Having said that, I know that music plays a big factor in your film and can really enhance the story. You have given me the pleasure of filming your big day so please be confident that I know what music will emphasise the vibe of your day. I use music from artists that I can license and use legally. Don't worry – the cost of this is included in your package.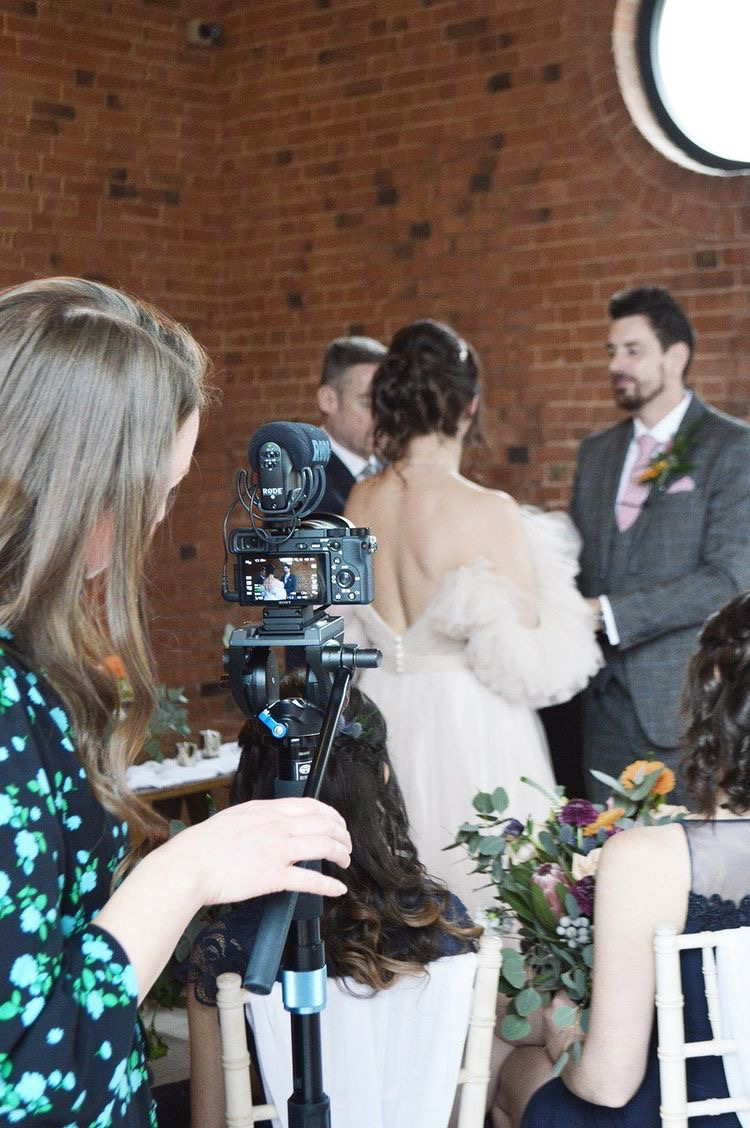 When do you have to leave?
Generally speaking I won't go home until I'm confident I've got footage of some seriously good shapes being pulled on the dancefloor (this is my fave part of the day – everyone has let their hair down and they're more confident to strut their stuff!) If there is an important moment happening later on please just let me know before the wedding day and we can agree if it is possible.
Are you insured?
Hell yeah! Absolutely I have £1,000,000 public liability.
When will our wedding film be ready?
Delivery times can vary, especially during the busy months. I give every wedding a lot of attention and only take on a limited number each year so I can give you the best of me. I do try to ensure the delivery of your films within 16 weeks.
How do we get our films?
Online delivery via Vidflow is the best delivery form. Technology is moving so fast and a lot of devices now come without a disc player or USB port. Online delivery means you can download and stream your films multiple times. This way you won't find yourself unable to watch them in a few years.